E-commerce
Creating online stores to sell products/services. Involves design, coding, payment integration. Boosts sales, global reach, and customer convenience. Essential for modern businesses.

Mobile apps
Software applications designed for smartphones and tablets. Enhance user experience, offer various functionalities, and connect businesses with a broader audience. Integral to today's digital lifestyle.

Customized Web Development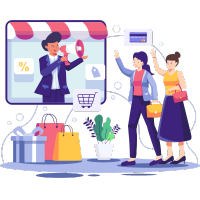 Tailored to specific business needs and branding. Unique design, functionality, and user experience. Drives engagement, brand recognition, and competitive advantage in the online landscape.

Multivendor Marketplace
An online platform where multiple sellers offer products/services. Diverse offerings, and competitive prices. Expands product range for customers, benefits sellers with increased visibility and sales opportunities.

Billing Software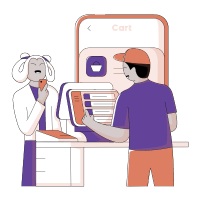 Automates invoicing and payment processing. Streamlines billing operations tracks transactions, and enhances financial accuracy. Saves time, reduces errors, and improves overall business efficiency.

Blog
Empowers content creators to publish articles online. User-friendly interface, and customizable designs. Enables easy sharing and interaction with readers. Essential tool for bloggers and businesses seeking online presence.

Business Wesbite
Digital storefront for companies. Showcases products, services, and information. Attracts customers, and builds credibility. Essential for brand visibility and growth in the digital era.

Book DTP
Desktop Publishing for print and digital books. Formats text, images, and layout professionally. Ensures polished and visually appealing publications, catering to diverse readership.

Many more
We don't limit our services to a specific extent. Click and specify any kind of software needed to improve your business productivity.

What are people saying about us
He is a good learner, Seriously, he identifies quickly and gives samples first, and then, if we ok with that, he starts their work. It shows good Leadership and he has a great future in his life. He is more friendly.
Quick and Extended Customer Support from Npd Softwares. Great quality and Scalable Websites.
Great Customer Support. Unlimited Customization during initial phase. Developer is cool to handle the tuff situation and quick support to make our website live quickly.
Cost of website is very much less when compares to quality and amount of products. Great Customer Support. Good UI Design for Leather shop.
A Good web developer. Beautiful and attractive design site at an affordable rate... Keep up your work.
He understood our design and provided the sample..he completed the web design within the week. he has explained to our team on Google calls to update the product and edit service..good design, service and support.